Bread service included
3 € / service
Selection of Galician bread, millet and spelt with seeds. Made with sourdough and a long fermentation, always accompanied with Cayote sauces. If you don't want it, let us know.
OUR CROQUETTES
To get started
Almogrote, spinach and walnuts.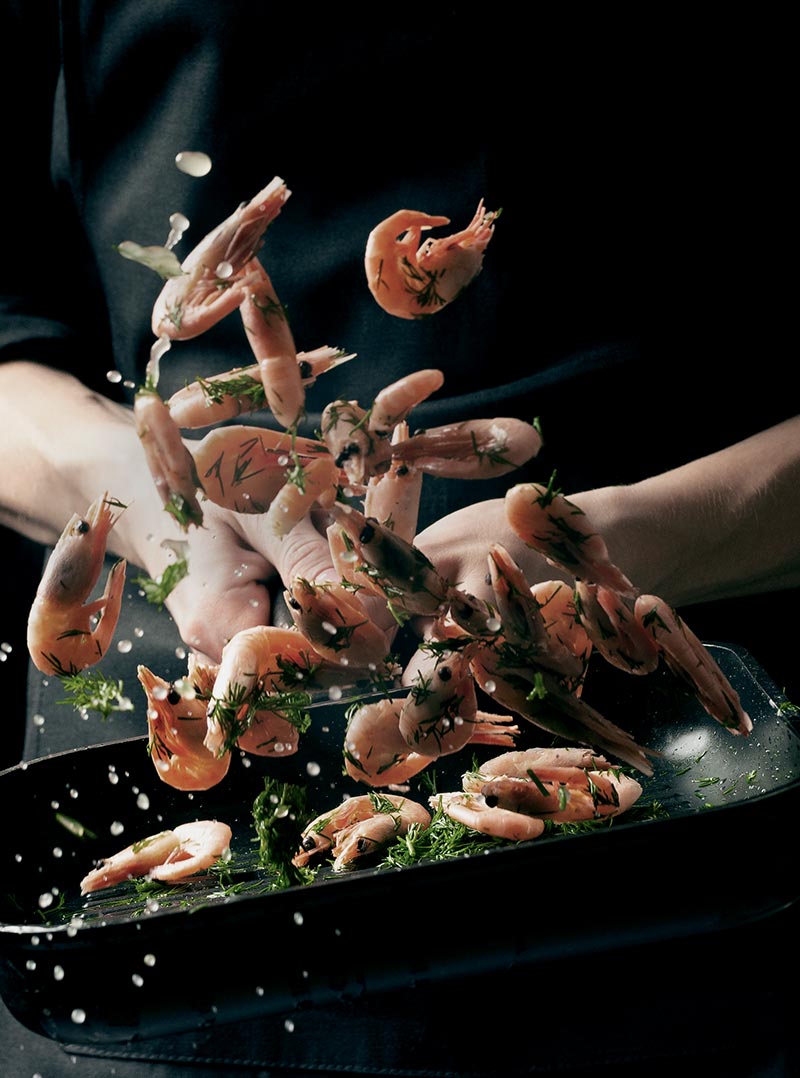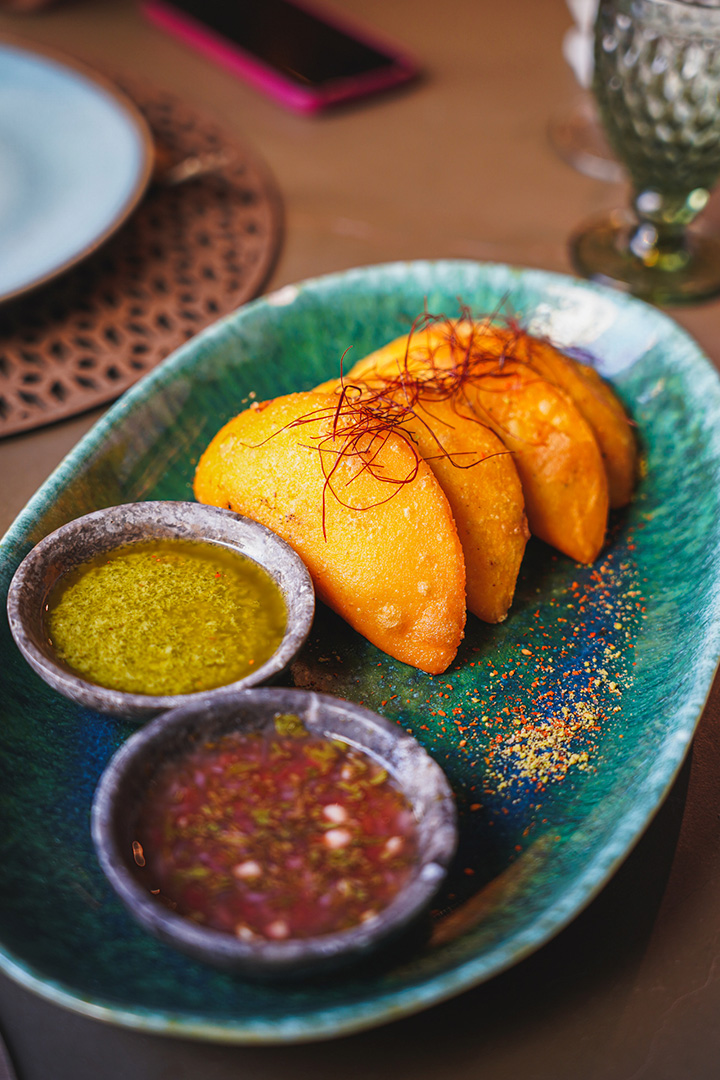 FOR SHARING
Dishes for sharing
Colombian Empanadas
12,00 €
Canarian flavour, with ribs, potatoes and corn.
Egg with foie gras and chips
12,50 €
Low temperature egg on creamy celeriac, sautéed foie taquitos and potato straw.
Tostón with red shrimp
14 €
Plantain toast with red prawns from Lanzarote.
BAO BREAD TOPPED WITH STEAK TARTAR
15 €
Black Angus sirloin steak on fried bao.
DON GERMÁN'S FARM
Local products
Tomato salad, mozzarella pearls, black olive puree and powder, candied cherry tomatoes, basil and fried capers.
Burrata and tomato tartar
12,5 €
Tomato tartar, celery and quince jelly salad with fresh burrata, black garlic mayonnaise.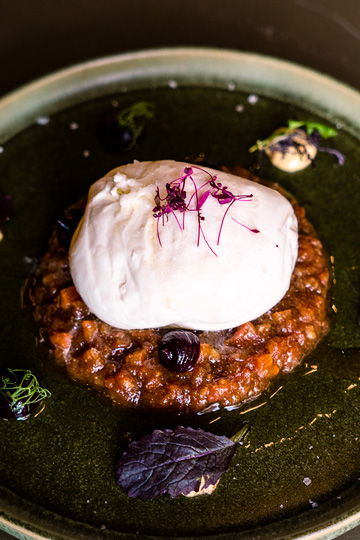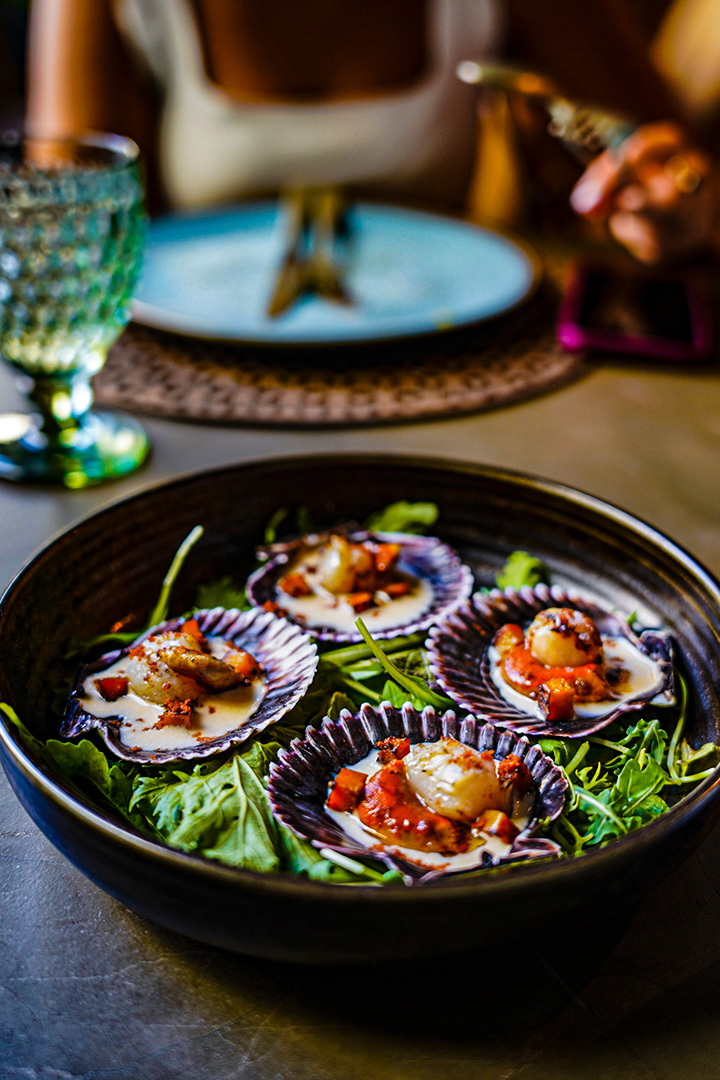 FISH AND SEAFOOD
From the sea to the table
Atlantic sea bass
16,00 €
With mashed potatoes and wakame, coriander velouté and tempura pepper.
Bluefin tuna tartar
13,00 €
Red tuna tartar, pistachio nuts and yellow chilli cream.
Low temperature octopus
16,00 €
Grilled with chimichurri on sweet potato and sweet and spicy pumpkin, smoked mojo cream and crispy beetroot petals.
Local fish ceviche
15,00 €
Local fish ceviche, with parchita tiger's milk, pickled onion and garnish.
With our curry coconut cream, roasted pumpkin and pickled shallot.
MEATS
Flavours that will surprise you
Premium 100% matured beef burger, tartufata, artisan brioche, egg, pecorino cheese, caramelised onion, foie gras, mustard and Jack Daniels sauce.
Dry aged ribeye steak
21,00 €
Served with a side of truffled pink potato, parmesan and green salad with mustard dressing.
Low-temperature Iberian pork with spiced sweet potato purée and vegetables.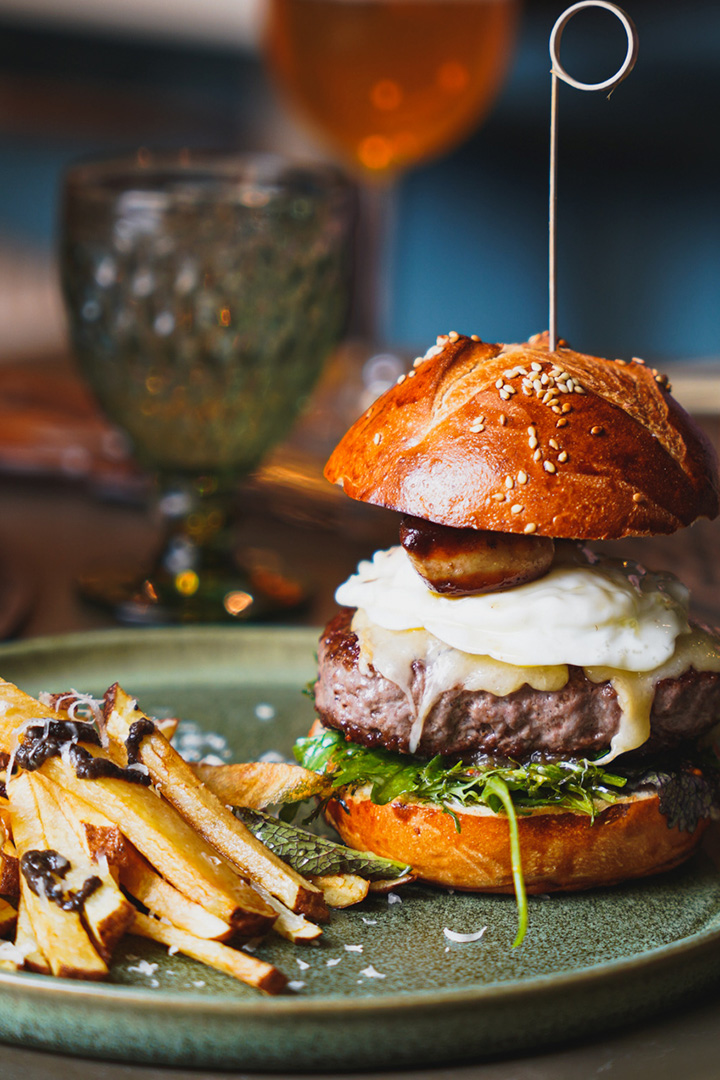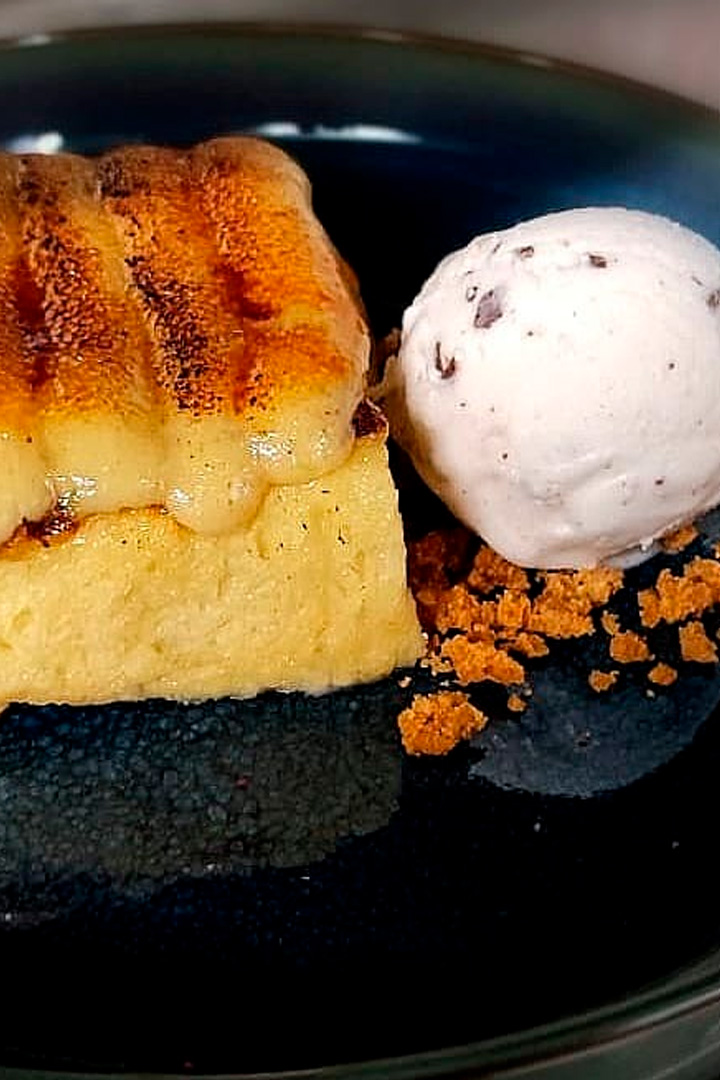 Homemade with coconut stracciatella ice cream.
Chocolate in textures
7 €
Dark, white and Belgian chocolate, red fruits and parchita.
Homemade cheesecake
6,5 €
Homemade cheesecake with red berries.
29 Dr. Guigou Street 38001 Santa Cruz de Tenerife
Restaurant opening hours:
Tuesday
20:00 – 23:00
Wednesday to Saturday
13.00 – 16:00
20:00 – 23:00
Sunday
13.00 – 16:00
Monday closed.